One Stop Service - Saudi Arabia
Mr. Saud is my first Saudi Arabia customer who is a rigorous and serious businessman. Our first contact was on the 13th October 2019 and have deal on 13th February 2020 and delivery in early April. We took about three months to confirm the product and two weeks to do the Saber certification. Two COC certifications of dough mixer and display counter (Salad cooler bar) and one SC of all product for better customs clearance.
First confirm the main product ---- Pizza oven (1.6M Gas Gold and White Color)
This gas type pizza oven can hold both gas and wood heating modes, put some fruit wood beside the burner can add some flavor on pizza.
CONTROL PANNEL
Since this is a pizza restaurant project, I helped to purchase salad cooler bar, dough mixer, pizza tray stands and boxes for pizza dough.
2 SETS SALAD COOLER BAR
2 SETS DOUGH MIXER
20 PIZZA TRAY STANDS
150 PCS DOUGH PLASTIC BOXES
PACKING LIST
Customs clearance data
Shipment Conformity Certificate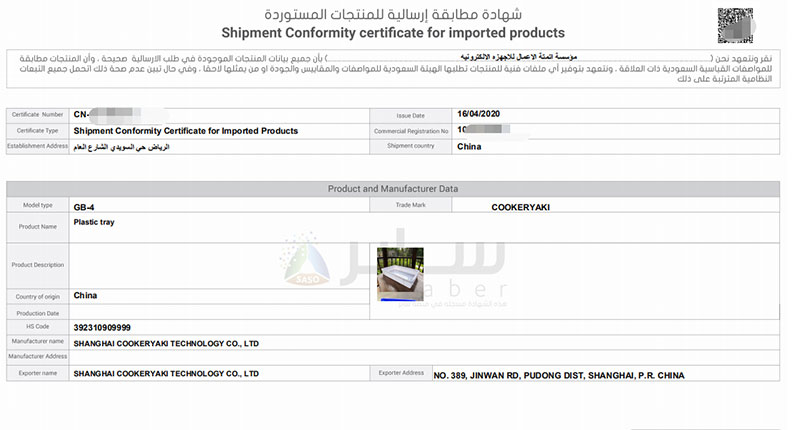 Delivery 20 container
Contact
Your request for quotation will be answered within one working day.